Villa Bus
Plan to explore the Land of Israel? Planning a big wedding production? looking for a quite day with your love ones? Why won't you do it in a unique and existed way? Villa Bus offers you a five star hotel package suits for any occasion needed.
Guy Biton, businessman who initiated the project and the owner of the company, vision was to create an innovative concept of services suitable for hosting VIPs, weddings, parties and special events under one roof.
For further information Contact Us: 0722-657-834
A designed convergence space
Inside the Villa Bus you will find a luxurious accommodation complex, a huge bathroom and shower room, a well equipped kitchen includes work surfaces, gas, oven, refrigerator, Water sink, storage cabinets and an outdoor hosting area.
Designed bathroom
In the Villa Bus you can enjoy shower, dishwasher and a washbasin (Not chemical toilets).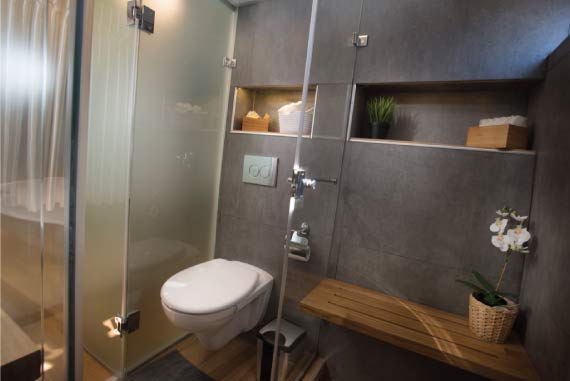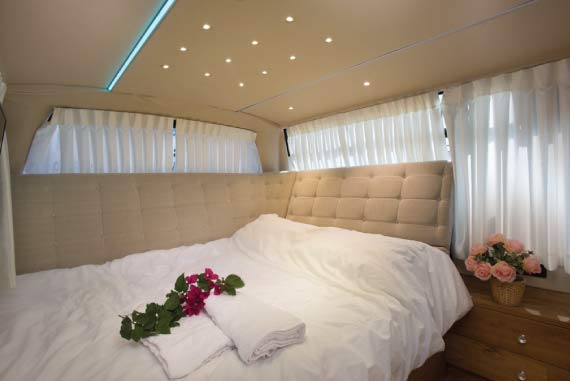 Decorated double bedroom
In the double bedroom of the Villa Bus you can enjoy king-size bed, storage cabinets, Powerful air conditioning and a new LCD screen.
Lower compound
The lower compound of the villa bus includes: LED screen, separate audio system, Refrigerator, outdoor shower, electric marquise, synthetic grass, various chairs and many other luxuries for maximum experience.